Catalyst Student Ministries
---
TAG groups

These groups are exclusive for our High School students. A chance to get with people your age, and talk about what God is teaching you. Each grade has a director and they meet on the 1st Wednesday of the month.

---
crave

Crave is our service just for middle school. On the first Wednesday of the month, middle school will hear from their director- Ashlee. A service that is all about middle school students and what they deal with.

---
5 minute party hardy

Just exactly what it sounds like! 5 minutes of fun where new students get to hear about Catalyst, and get free stuff. If you bring a friend, you get to go. So- gather em up!

---
Powered by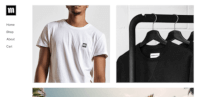 Create your own unique website with customizable templates.